Today's advances in man-made nanomaterials pose new and unprecedented health risks, arising especially from airborne. inhalable fiber-shaped nanomaterials, like carbon nanotubes (CNTs). Current CNT sensing strategies either suffer from high detection limits, or involve labor intensive image analysis which makes it challenging for a CNT-handling facility to detect possible CNT contamination and implement safety measures.

At Stat Peel, we have developed a compact badge sensor and an integrated bench-top sized optical reader to monitor personal occupational exposure to CNTs, graphene and other nanofibers. It works in two steps: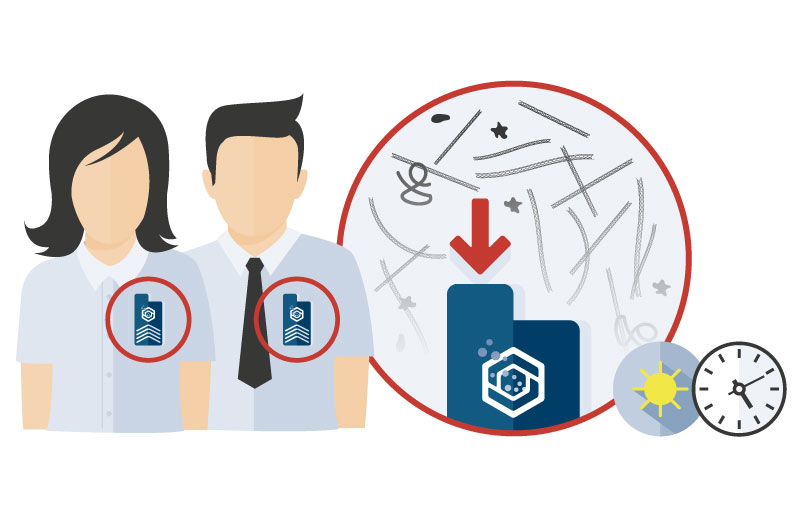 1. The employees wear lightweight badges during their activities. The badge collects the respirable fraction of airborne CNTs using an inertia-based size separator on a custom functionalized membrane.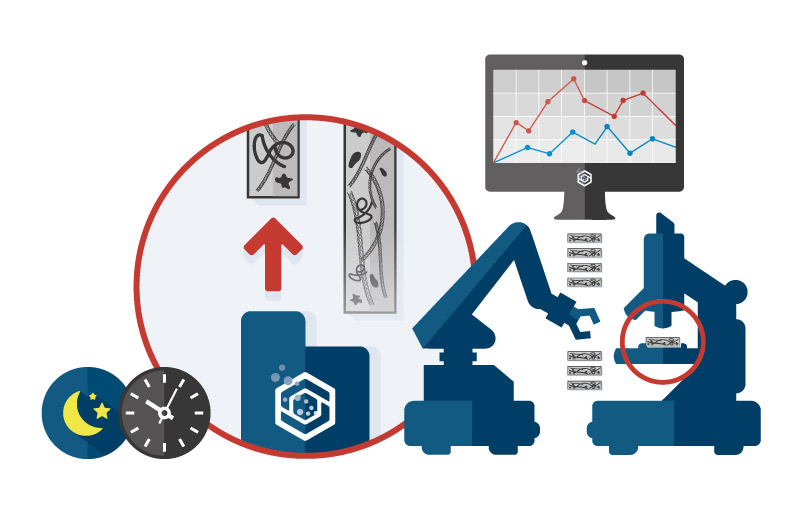 2. At the end of a shift the badges are inserted into the reader, which selectively detects CNTs using Raman spectroscopy and reports and stores personal exposure.
Our solution can uniquely distinguish the target CNTs from background aerosols and is capable of detecting sub-nanogram amounts of CNTs, significantly below recommended exposure levels set by National Institute for Occupational Health and Safety in the USA.
Using the exposure data will show proof of compliance with recommended exposure limits for employee safety and adherence to best practices.
Locate sources of contamination with an upgrade to comprehensive facility-wide monitoring.